THE PARAGON JUNK
By
BLAIR MacKENZIE BLAKE
For those interested, my (BMB -TOOL website writer/content manager) second NOVEL, entitled "THE PARAGON JUNK" is now available at AMAZON and most other on-line stores for $16.99. (Please note that there is currently a limited stock on hand, so you might want to get in early to avoid waiting for restocking). I truly appreciate your support!
http://www.amazon.com/dp/0645209406/?tag=thedailygrail
THE PARAGON JUNK
When cryptic messages begin to appear in the blog threads of a noted skeptic of fringe-ologists (especially the pseudoscientific ideas of ancient astronaut theorists), at first the cyber-attacks are dismissed as esoteric jabberwocky trumpeted by the latest Bay Area cult. Before long, podcasts debunking UFO super-believers are also breached with a strikingly futuristic aesthetic that's as puzzling as the abstruse content. While dealing with these intrusions, there are further problems to contend with at his Silicon Valley condo: the teenage son of his live-in girlfriend has transhuman aspirations and his gorgeous bae (who likes to wear silver spandex bodysuits and perfumes with curious metallic notes) is constantly feeding him a series of mind-melting scenarios, including rumors that his geneticist mom is engaged with covert experiments involving more radical edits to the human genome than are included in Cellectech's glossy brochure for designer babies. Add to this the shadowy secret society that's convinced the phantom web messages pertain to forbidden knowledge redacted from the condensed Garden of Eden myth. For reasons known only by the inner circle of Phoenix Orientum, they suspect the zealously guarded means for rejuvenating humanity has been implanted in the skeptic's head, secured by a nearly impenetrable mind-lock. Being pursued by those with a sinister veneer, while at the same time looking for more prosaic explanations for the paranormal episodes that now plague his daily existence, it's while reluctantly participating as the "balance" in a film documentary by startup Paragon Makings that high strangeness challenges any rational interpretations. What awaits is a fateful discovery that even the blogsite weirdies, paleo-contact luminaries and a mischievous pair of bio-hackers could never have imagined.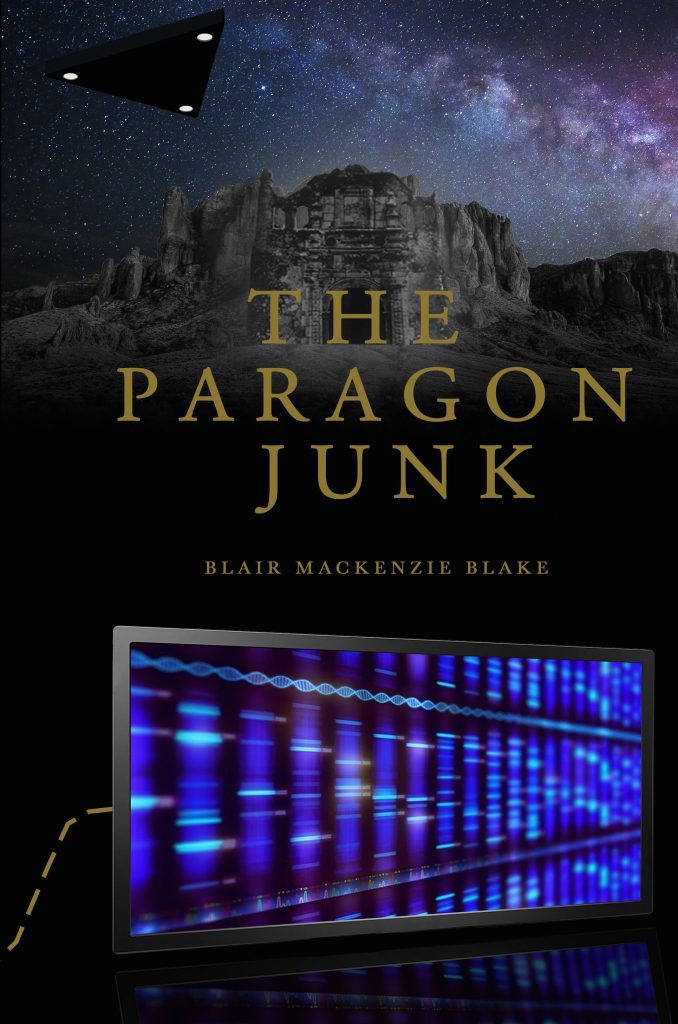 I am hoping to have my first novel, THE OTHERING, back in print SOON, as the very limited first edition is sold out.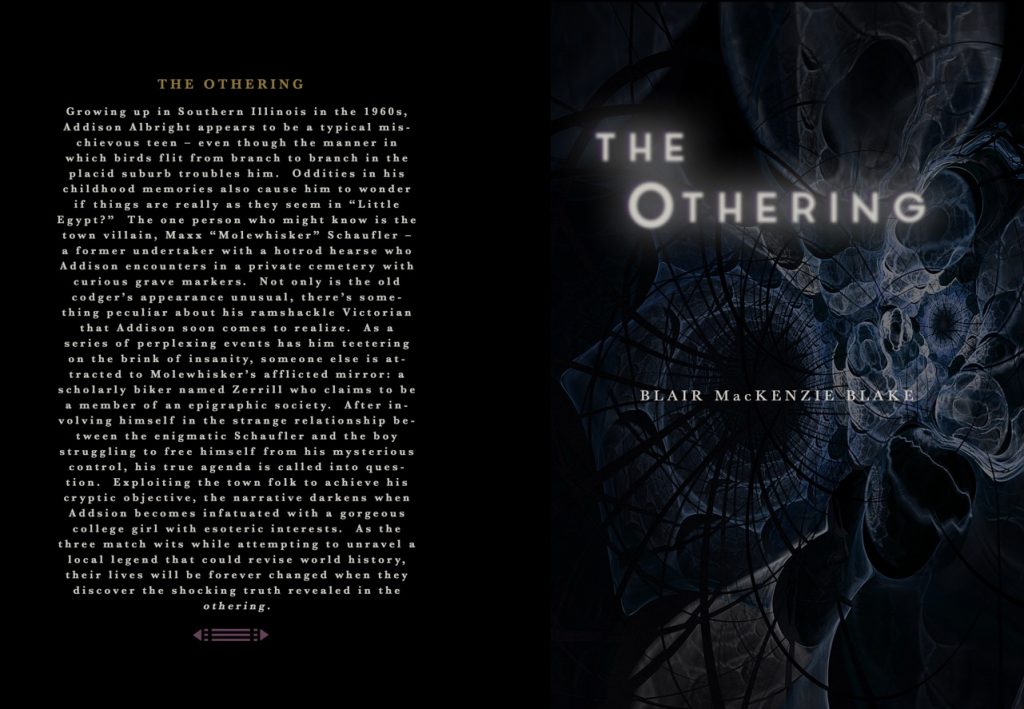 ABOUT THE AUTHOR
The Paragon Junk is the second novel by Blair MacKenzie Blake, with his first one entitled The Othering (together being part of a projected trilogy). He is also the author of Ijynx (a collection of occult prose-poems), The Wickedest Books In The World – Confessions Of An Aleister Crowley Bibliophile (issued in three impressions), The Curious Diary Entries Of Verity Pennington (a short story)and one of the co-authors of Remember The Future. He has contributed essays to ten volumes of the anthology, Darklore as well as to numerous esoteric-themed magazines, including The CoSM Journal, Sub Rosa, Silkmilk and Dagobert's Revenge. For over 21 years, BMB has been the writer/content manager for www.toolband.com and www.dannycarey.com. He currently resides in Las Vegas, NV.