Here are some photos I took of Danny and his KC buds (plus one Raiders fan) at last week's matchup (blow out) in Vegas.  Though I was bummed that the Silver and Black got trounced, the front row 50-yard-line seats and multiple buffets/bars made it easier to swallow.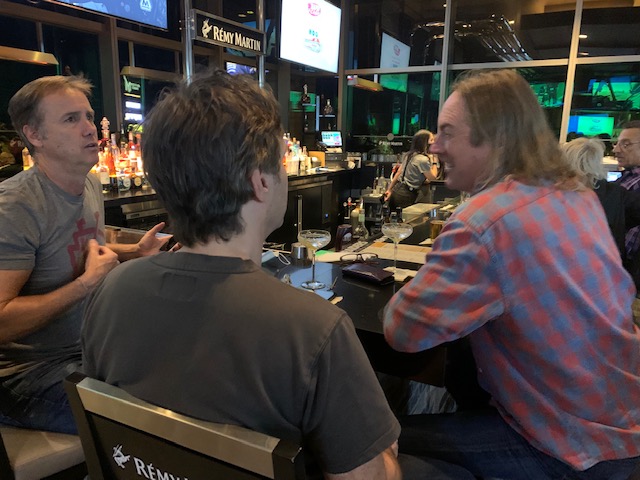 DANNY (with friends) at the REMY MARTIN BAR in the RAIDERS BAR & GRILL at the M RESORT (BMB's new hang)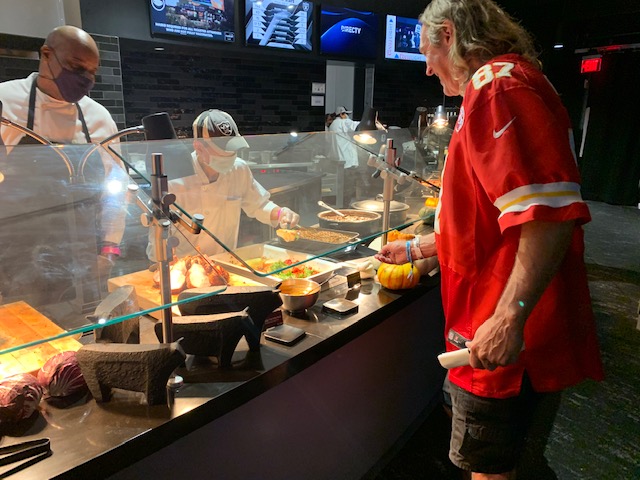 Sea Bass looks good!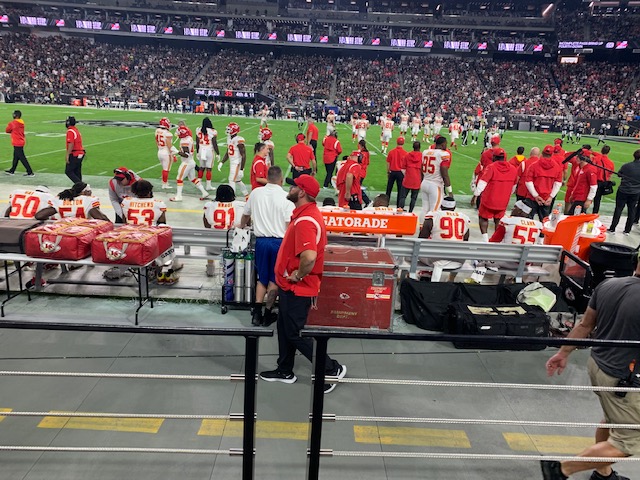 Good view of the Chief's players.